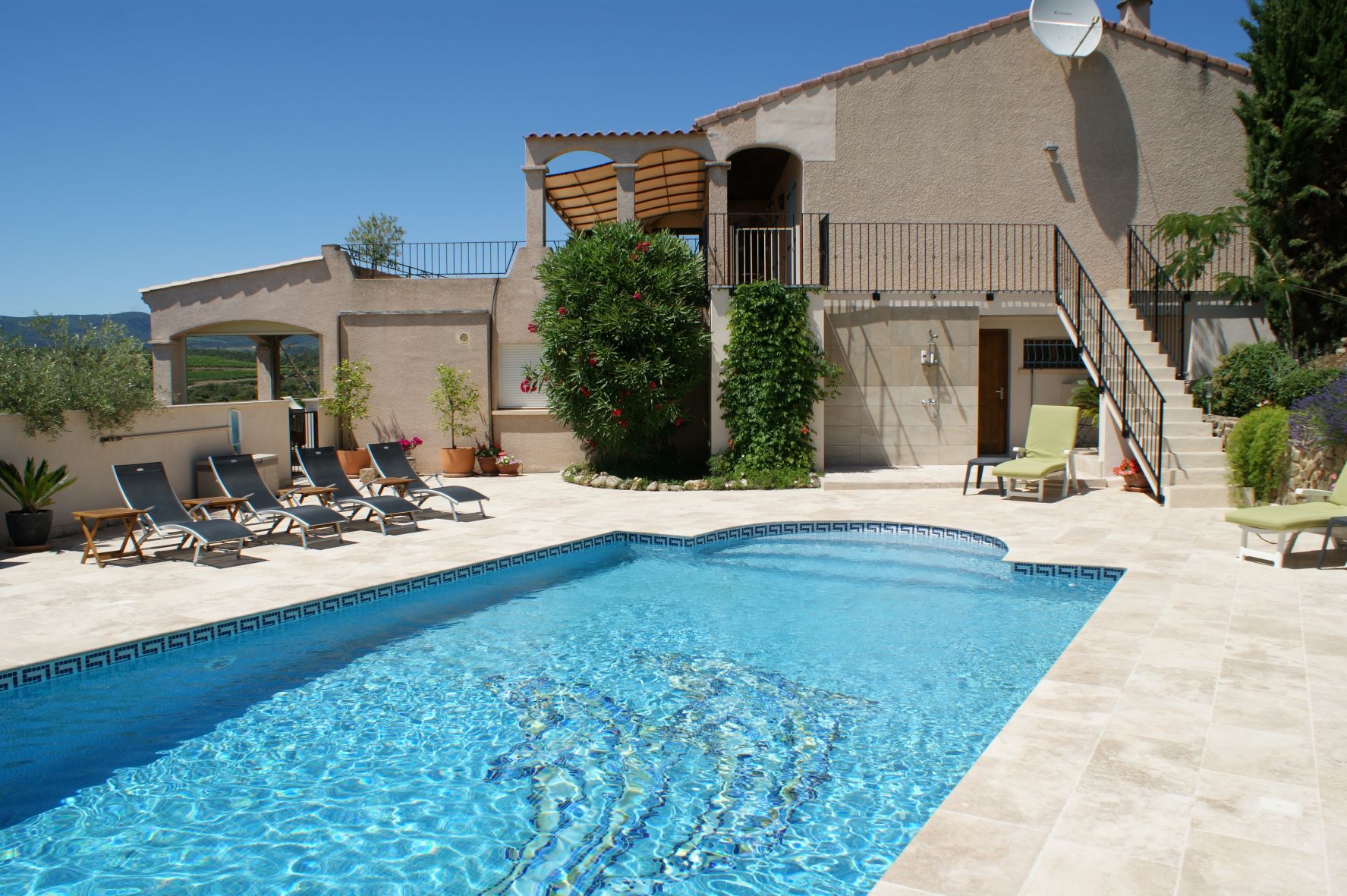 The attractive large heated private pool has a Roman end so that you can step in gradually and is walled and fenced for security. By the pool there is also an outside shower with hot and cold water and a toilet with hand basin.
The large Mediterranean garden is well planted with local flora including fruit trees, mimosas and oleanders. The drive has ample parking.
The front patio and rear terrace allow for sun or shade at all times of the day. There is a barbecue that can be used on either. The rear terrace has spectacular views and evening barbecues watching the sun set over the vine-clad hills are a major feature. It has recently been extended and is now extremely spacious, seven metres square and with a teak table extending to 3 metres. It has also recently been partly covered with a pergola roof, which gives protection from both the heat of the midday sun and also the occasional shower. If you're like us you'll find it hard to spend your evenings anywhere else!
There is also a recently added "bedroom" terrace with French doors leading from the master and family bedrooms. This terrace has a small coffee table and four chairs. It links to the rear terrace so it is possible to walk from the bedrooms to the pool and back without needing to pass through the house.
There is ample garden furniture available for use on the terraces, patio and by the pool, including large tables at the front and rear with plenty of chairs for both, seven sun loungers by the pool and a pair of sun chairs on the terrace, coffee tables, several additional plastic chairs and various sun umbrellas with stands.